New Products
NEW: Zaehnchen raspberry Xylitol sweets from XYLIPUR® with 100% natural premium xylitol, elderberry blossom juice and natur...

NEW: XYLEA CUBE erythritol stevia cubes 200g in a protective bag. Almost calorie-free cubes! Ideal for diets and sugar-free cures. ...

5,75 EUR 5,46 EUR

5%

27,29 EUR per 1 kg

NEW in a BigPack: Zaehnchen strawberry Xylitol sweets from XYLIPUR® with 100% natural premium xylitol, elderberry blos...

11,50 EUR

76,68 EUR per 1 kg

NEW: Xylimax 100% xylitol sweetened menthol dragées in a practical tin. 90g Candies in Fischermen's Friends style without sugar, only sw...

6,90 EUR

125,48 EUR per 1 kg

Saves 65% plastic* and refills your existing BigBox : 4kg = 5 x 800g original XYLIPUR Bio Zero Erythritol bags. 100% vegetable, gr...

45,90 EUR

11,47 EUR per 1 kg

NEW: Milk chocolate with birch sugar made from 42% cocoa from XYLIPUR®. 60g bar for the finest premium xylitol chocolate indulgence....

from

2,69 EUR

unit price

2,95 EUR

49,22 EUR per 1 kg

NEW: White chocolate with strawberry and birch sugar made from 35% cocoa and 5% strawberry fruit powder from XYLIPUR®. 60g bar for the ...

from

2,69 EUR

unit price

2,95 EUR

49,22 EUR per 1 kg

NEW: LolliX® xylitol lollipop cola value pack from XYLIPUR® . Authentic cola taste. 100g = 32 to 34 pieces in a bag. Optimized for ch...

NEW: Big Pack LolliX® xylitol lollipop orange from XYLIPUR®. Delicious orange flavor. 100g = 32 to 34 pieces in a bag. Optimize...
Your birch sugar xylitol manufactory, premium quality - all sugar-free
XYLISHOP
supplies high-quality
birch sugar
,
xylitol
and
erythritol
products (with and without stevia) quickly and cheaply, pure birch sugar candies, xylitol Zähnchen® candies, 100% xylitol LolliX® lollipops from our own production, xylitol chewing gum (without titanium dioxide) also made from natural chewing base, delicious erythritol and xylitol chocolate, drinking chocolate with no added sugar, xylitol toothpaste - and many other xylitol premium products. Stay healthy!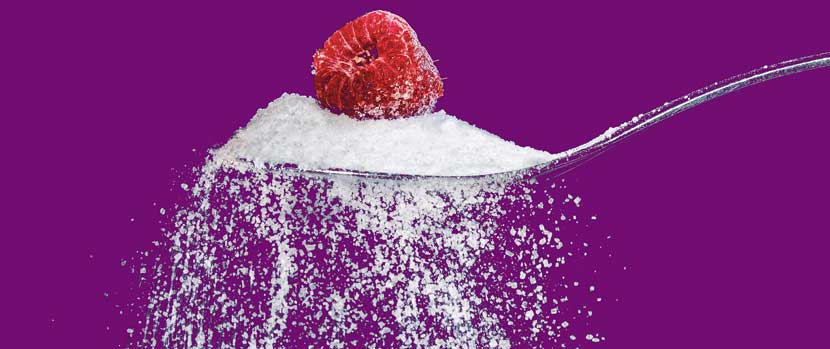 Naturopath Dhyan Spindel from Fürstenfeldbruck recommends XYLIPUR® Zähnchen xylitol sweets:
"With more and more children coming to my osteopathic practice for treatment, I've been looking for a little something to give them at the end of a treatment... I'm excited to now offer the children the Xylitol Tooth Candy can - and they go down well. It is also reassuring for the parents to know that it is a "tooth-friendly snack: no unnecessary sugar but even effective against caries bacteria. The child's teeth are optimally protected. I would also be happy to recommend the teeth to "big" patients."
Dhyan Spindel, non-medical practitioner/osteopath from Fürstenfeldbruck.
Dentist Dr. Schumann is enthusiastic about our XYLIT Zähnchen® candies:
"The Zähnchen are very well accepted by our patients".
The Original Xylitol Zähnchen Candies were developed in 2 portions for on the go and for practical use. The sachets can also be easily opened by children. For example, patients are introduced to the topic of xylitol and its effect on the teeth with joy and pleasure before or after treatment by a dentist or naturopath. The 2-servings are ideal for children, pupils and students. Whether in kindergarten, at school or during your studies: the teeth are always hygienically packed with you. Even working people now have the opportunity to integrate Premium Xylitol into their everyday work.
Info about Dr. Schumann's dental practice in Utting am Ammersee: http://www.ammersee-zahnaerzte.de
Too much sugar in everyday life or why it makes sense to think about a sugar-free diet
We are regularly warned against too much sugar, too little exercise and the risk of developing typical nutritional errors. But is it really that hard to avoid sugar and still be able to lead a 'sweet' life? Our little guide guides you through the world of interesting facts about sugar requirements and gives tips on how to use it more carefully.
The xylitol active principle
Xylitol / Xylitol has a special dental care effect: Bacteria that produce acid (e.g. Streptococcus mutans) are effectively minimized in a natural biological way. This happens through the absorption of the xylitol/xylitol by acid-causing bacteria (pH value neutralization). What the bacteria don't 'know': they don't have conventional sugar in them, but xylitol, which they can no longer metabolize. The weakened bacteria can no longer multiply and literally 'starve'. The principle of action was impressively discovered in the Finnish Turku studies 30 years ago and is now recognized worldwide. Xylitol also helps in the remineralization of tooth enamel.